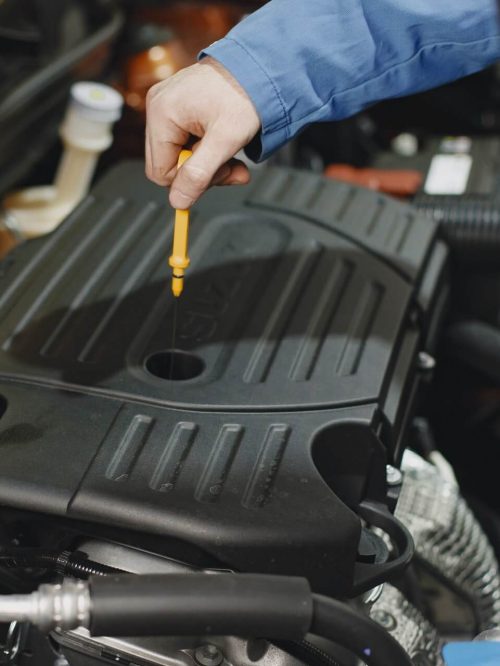 When would I need a pink slip?
Most light vehicles, 5 years and older, need a yearly Safety Check inspection report (also known as a Pink Slip) in order to register a vehicle and drive legally on NSW roads.
Your registration renewal notice tells you when you need an inspection.
The annual registration inspections exist to evaluate a vehicle's road worthiness which in turn affects passenger safety
We are RMS Authorised Inspection Station (AIS) and able to issue and submit electronically Blue Slip and Pink Slip reports. 
Safety Check Inspection include but not limited to:
Tyre quality and tread depth

Vehicle body condition
Working electrics such as headlights, blinkers, dash lights
Engine/suspension/exhaust and driveline condition
Seatbelt condition
Engine and driveline fluid leaks
Brake efficiency test etc
Once your vehicle is checked, we will send the inspection report to the RMS electronically to verifies your car is safe on the road (passes) or not.
What happens if the car fails safety checks?
If your vehicle fails a safety check, you need to make the repairs before you can renew registration.
If you complete the repairs within 14 days and take the vehicle to be reassessed at the same AIS station (VAR Automotive), no extra inspection fees apply. If you repair the vehicle after the 14-day period ends, at the same or different AIS station, you need to pay another inspection fee.
Once the repairs have been made, your vehicle passes the safety check, and you pay the Green Slip (CTP – Compulsory Third Party Insurance) you can renew your registration online.
NSW reports are valid for 6 months, excluding public passenger vehicles. You must use the report to renew registration within 6 months for the safety check to be valid.