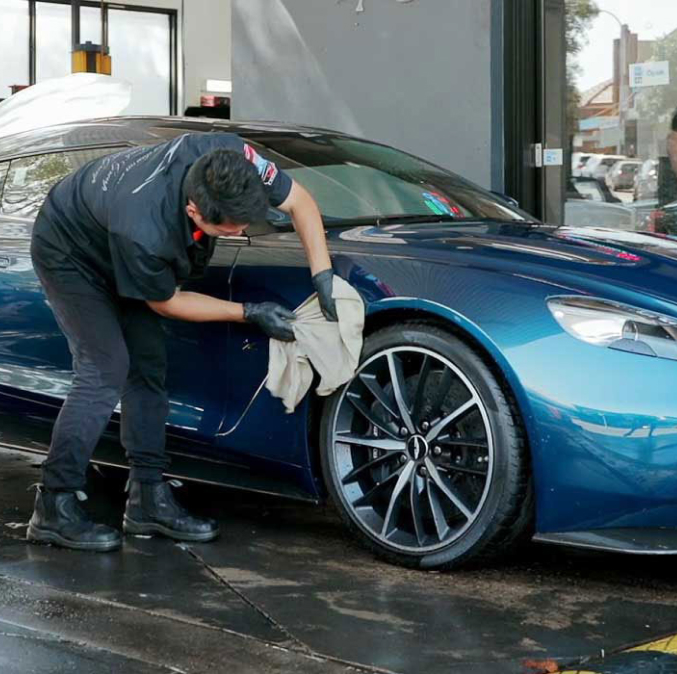 Sydney Car Wash with VAR Automotive
Take advantage of our free hand car wash with every log book car service.
In response to the Coronavirus (COVID-19) pandemic we have introduced an interior clean and disinfect service and are taking measures to ensure the health and safety of our customers and staff. Learn more about our safety measures here.
The latest prestige and luxury cars deserves the best car wash in Sydney. 
At VAR Automotive, you'll feel confident that you're receiving the best hand car wash in the eastern suburbs.
To book your next car wash in Sydney, feel free to give us a call on (02) 9337 1136 or email [email protected]
Shampoo, wash, chamois dry, wheels clean, tyres shine
Vacuum interior and boot, clean vinyl, leather, dashboard and middle console, window clean.
Outside wash + interior clean
Standard wash + clay to smooth car body, small rubber marks removed, liquid wax polish to protect & keep car condition – 1-2 hrs
Standard wash + clean seats, headrests, floor, floor mats, boot, brush clean roof lining, add leather protection – 4-5 hrs
Standard wash + machine wool buff, machine sponge buff, paste wax, engine bay wash & shine – 4-5 hrs
Standard wash + clay car body, use paste wax for long lasting protection, spot mark removal from interior, deep clean all floor mats – 4-6 hrs
Interior detail + exterior detail – 7-8 hrs
SPOT STAIN REMOVAL (SEAT, CARPET, HEADREST, ROOF)
SHAMPOO FLOOR RUBBER MATS (SET OF 4)
CLEAN FLOOR CARPET MATS (SET OF 4)
ENGINE CLEAN (TOP AND ENGINE BAY CLEAN)